Elizabeth Mize
---
Howdy! I'm Elizabeth! I run EM Events and I am in love with love! I've been coordinating and planning weddings (and many other events) for some time now. I love working with brides-to-be to make sure they feel understood and to give them confidence that they are going to have their fairytale wedding. And because I know how important an investment a wedding is, I work with nearly every budget! Whether it's a dream wedding or a professional event, I love what I do - from the big picture to the littlest detail.
With each bride I work with, I want to help them visualize and execute their vision for their wedding. I believe everyone deserves to have their dream wedding.
What makes me different from other planners is that I truly like to go above and beyond to wow my brides. I do that by giving each one my undivided attention, making them feel like they are the only bride I have. It's so easy for a bride-to-be to get bogged down with all the details and MANY decisions that have to be made during this process. That's what I do best! I want to come along side my brides, help them by making the process enjoyable(yes, it is possible), and to relieve the STRESS that comes with planning a wedding. I'm not just about planning a smooth wedding, but making it perfect!
Plain and simple, I'm just in love with love! And I'd love to work with you!
My Vision for your Wedding
Every bride has a vision for their perfect wedding. My vision is to make your vision a reality. My unique approach will help you make your fairytale wedding come to life, no matter the budget! Using my expertise in design and creativity, and my years of experience working with many brides and planning MANY different weddings, I'll give your wedding that extra touch to become unforgettable. The details can be overwhelming...so let me handle them! Let's plan your perfect wedding!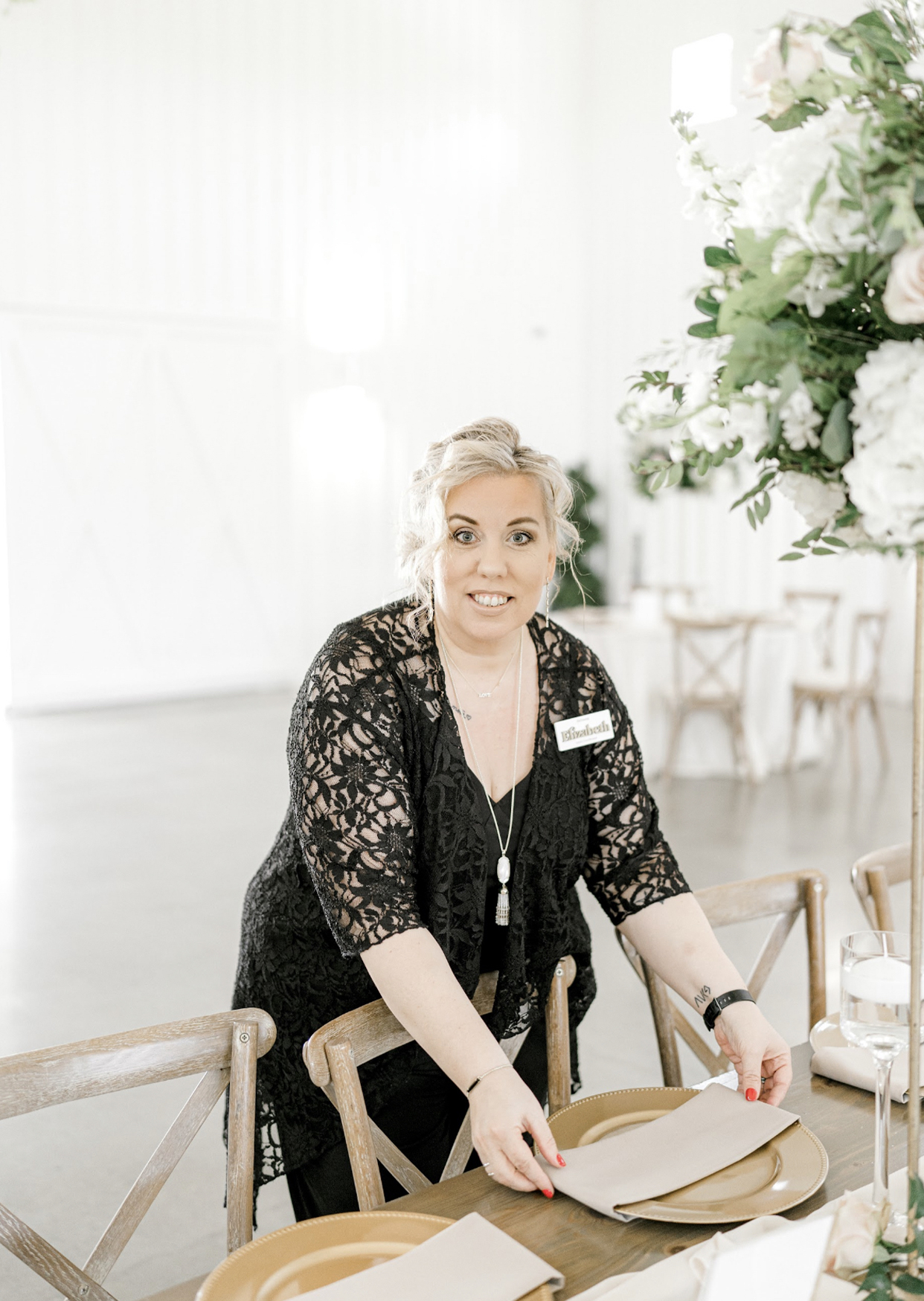 My Vision for your Event
I believe every event should be a one-of-kind event! Using my creative approach and many years of experience in coordinating events, I plan, design, coordinate and execute unforgettable parties, showers, and special events. Whether it's a corporate seminar or a Christmas party, I'll make sure your event wows your attendees (and you!). Let's plan your perfect event!
Julianna Mize
---
Day of Coordinator
Julianna (we call her Jewels) has been working in the wedding business for over 5 years. She started early through High School and worked for a local wedding venue, finding her passion in the details. Jewels attended Sam Houston State and is working towards her Business Degree. Jewels has been working with EM Events for 3 years. She is Elizabeth's Lead Coordinator and Assistant. Jewels is dedicated to helping visualize and execute the vision for any wedding or event.
What makes me different!
I am not your typical event planner! Although I plan and coordinate many events every year, I understand that YOUR event is unique and special to you. I don't believe in cookie-cutter events. I'll plan your event based on YOUR vision and help you see the potential for your event to truly stand out. I offer expert advice based on years of experience, work with all different vendors, and, most of all, I truly love what I do! I want every event to be special, and to make each client feel special, too!